Sometimes it really sucks to be right. Sometimes you really want to be wrong. That was me preparing for the end with Aaron.


Yet Again, My Gut Was Right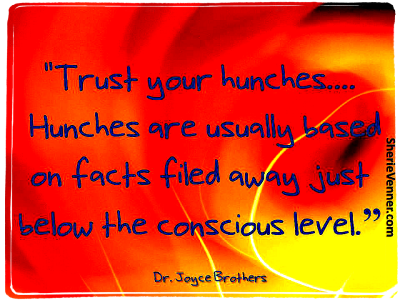 I had a gut feeling
– you know, the one that is NEVER WRONG – that something had shifted with
Aaron
, the guy I was dating for a few weeks. Never one to hold back, after a couple of days I told him that I felt like he was pulling away. He insisted that it wasn't so, blah blah. I was all, are you sure, just fill me in. He insisted things were cool.
I didn't really believe him.... but I sure wanted to.
As expected, for the next week, he sent me mixed signals. We all know that mixed signals are code for "I'm not really into this anymore but I don't quite have the guts to admit it." It hurt my feelings, you guys. I mean, not like
my ex-husband telling me he wasn't attracted to me
type of hurt feelings, but still kind of hurt. How did Aaron go from being so "Kat is awesome" to "Kat is whatevs"?
So, I tested him.
I asked last Tuesday if Aaron would like to come to happy hour on Friday. He gave me a kind of non-committal answer, the kind of answer you'd never give to someone you're really in to.
Friday morning, he sent me a cute, flirty "good morning!" text and then I didn't hear from him again. I totally knew it would happen. But I didn't let my disappointment spoil my night or my weekend. I had a great time with my friends and spent some quality time with my sister and
her kids
.
(And, yes, I was totally checking my phone all weekend to see if Aaron would shock me and get in touch. Nope.)
Time to Get Dumped, Just Like I Knew I Would
By Sunday, I revisited my
How to Get Dumped
tips and I called him up. Here's a rundown of the two-minute conversation:
Me: Look, it's fine that we are clearly no longer on the same page, but given how much we have shared with each other, I think we both know that you could have handled things better. [I stop talking. Let him talk.]
Him: Um, yeah well… I mean, I think things were starting to go too fast…
[Me, in my head: Are you f-ing serious? You gave me a Valentine's Day card -- I didn't give you one. You set the pace, man!]
Me: We're both grownups. You could have said something. I gave you the opportunity to tell me and you did not take it.
Him: Uh. Yeah.
Me: Just keep this in mind when you're dating in the future, OK?
[silence]
Me: OK, well I don't want to belabor the point here. I wish you well and I'll see you around town.
Pretty good, right? I didn't let him off the hook too easily. I called him out for behaving badly, but I totally was mature and even-keeled about it. I guarantee that I will see him out at the bars, and at least I can feel like I stood up for myself a little bit, you know?


Feeling Sorry for Myself -- But Only For A Moment
And then… I felt sad. Rejected. What the heck! Aaron and I were having fun! I met his friends! We cooked together!
We had hot sex!
Why didn't he want me? And why didn't he have the balls to contact me?!
I cleaned my bathroom as I moped. Aren't I cute? Aren't I a catch? Aren't I a decent lay? What happened? This sucks! I scrubbed the shower door harder.
Then, I straightened up. Aaron is one man out of the 3.5 BILLION men on the planet. His opinion of me is just one of many, and one that is not that important in the grand scheme of things. Why should I elevate him to be more than he is? I've certainly turned down some perfectly nice men – and hopefully those guys didn't take my opinion to be any more important or impactful than it deserves.
It doesn't matter why Aaron chickened out from dating me. I'm hoping to find a relationship, and I'm not going to apologize for that.

And isn't there something to be said for the fact that I knew this was all happening as it unfolded? I can -- and should -- still trust my instincts because, wow, they sure are spot on.
Most importantly, there is no way I was going to convince Aaron – or anyone else – to be with me. Anyone who loves and cares about me just does. (This is my new mantra.)
I felt a lot better. I am well loved. I don't need to waste energy thinking about someone who, for whatever reason, doesn't want to be with me.
My bathroom sparkled. And you know what? I kind of do, too.
Who's been where I've been? Are you familiar with this feeling that you know something is wrong but you don't want to believe it?
See also: How to Break Up Like A Man, And Then I Never Heard From Him Again: The Awful Rise of Ghosting.